"Noc"
We're mere days away from the shortest day of the year. We will be looking out of the our windows upon night, night, and more night on top of it. I think it's important to remind ourselves, why this is when we celebrate "our" holidays – when there is the least light. Perhaps there are places that can only be reached in the deep dark.
"Choć przed oczami mrok, to w sercu jasność".
"There is darkness infront of my eyes, but inside the heart it's light".

I wrote the music for "Noc" (the night), before we could expect "Dom" to turn into a proper band and a proper album. It was winter, as well, and we were preparing a theatrical performance to take place in the window of an apartement house overlooking a brightly lit street. Aleksandra Cieślak's lyrics already sounded like songs, and the chords and melodies practically wrote themselves.

I'm very happy you can finally hear the song. I would like it to whisper into your ear: "The road is written in your heart. Go forward boldly".

Here's a beautiful video, starring the phenomenal Filipka Rutkowska. It was directed by Piękny Aleksandra Jakubczak and Wojciech Sobolewski.
https://youtu.be/09lLDAye3Oc

Lyrics: Aleksandra Cieślak
Music (piano, voice): Gaba Kulka
Icy soundscape: Bartosz Weber
Recorded at: Studio Dwa Domy
DOM
Released by Karrot Kommando
Aleksandra Cieślak
Bartosz Weber
Dwa Domy

Video produced by "Grupa Sielce": Wojciech Sobolewski, Aleksandra Jakubczak, and Paweł Lipka. Starring Filipka Rutkowska.

(Photo montage Wojciech Sobolewski)
Christmas show
On December 23rd, 6 PM, live from Polish Radio 2 – Dwójka: A special, holiday concert for you, involving voice, piano, double bass, drums, three saxophones (not to mention the ukulele, stylophone, omnichord and glockenspiel).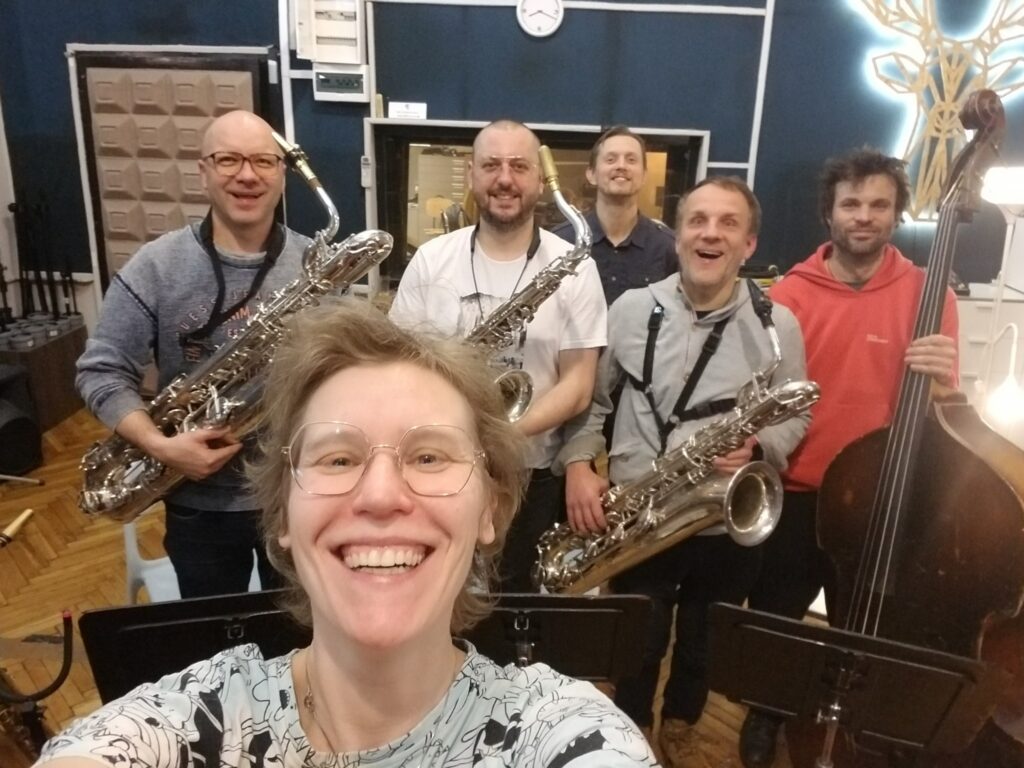 I picked a wild variety of christmas-adjascent material and Wojtek Traczyk arranged it beautifully. We will be joined by Marcin Gańko, Jarosław Bothur, Tomasz Duda and, obviously, Robert Rasz.
Join us on Radio 2 – and their Youtube channel (the video is still up).