Today's premiere

"DOM has grown out of the energy of protest. It sprung from the need to transform the anger over the constant violation of women's rights and the growing polarization, into positive action.
The dreamers gathered at the Glass House in Warsaw. Its private flats became the stage for their socially involved art. A place to manifest their vision".

Dom is a band/art-collective/project that first gathered during the "concerts in the window" on Mickiewicza street in Warsaw. Aleksandra CIeślak's lyrics, inspired by psychedelic experience, together with Bartosz Weber's music are its core. I sang and played on three tracks (lead vocals in "San Pedro", "Noc" and backing vocals on "Produktywność"). I also wrote music for "Noc".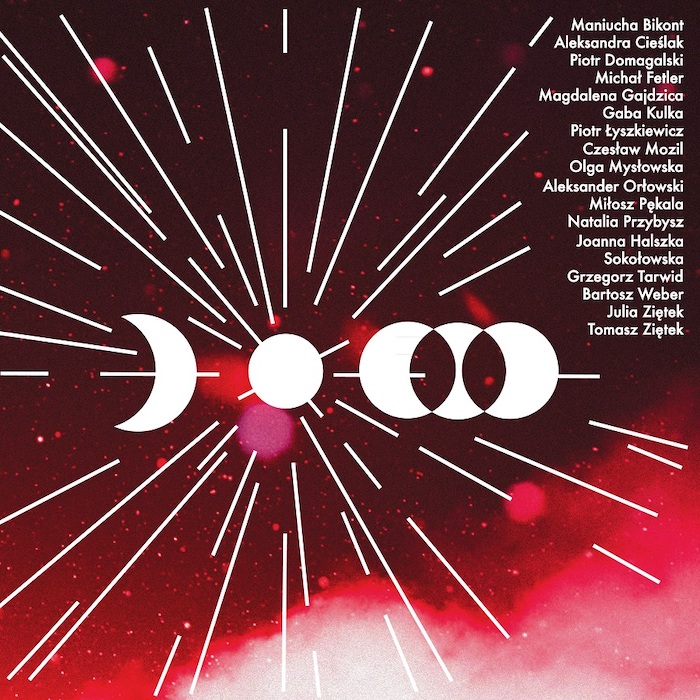 ---
Here are two beautiful videos for the two songs I sung on the record.
The album consists of 9 pieces, sung by:

Maniucha Bikont (Niebo, Tęcza, Granica)
Gaba Kulka (Noc, San Pedro)
Natalia Przybysz (Dom)
Joanna Halszka Sokołowska (Bałwan, Granica)
Czesław Mozil (Produktywność)
Olga Mysłowska (Zapomnieć).

Musicians:
Piotr Domagalski (bass)
Michał Fetler (saxophones)
Magdalena Gajdzica (flute)
Gaba Kulka (Piano)
Piotr Łyszkiewicz (contra-alto clarinet)
Aleksander Orłowski (drums)
Miłosz Pękala (drums, vibraphone, marimba, percussion, tabla)
Grzegorz Tarwid (Fender Rhodes)
Bartosz Weber (guitar, samplers, synths, elektronics, sound design, percussion)
Julia Ziętek (violin)
Tomasz Ziętek (trumpet)